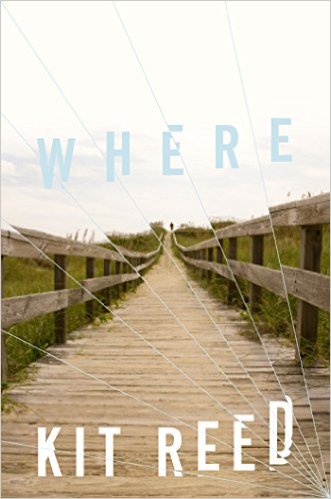 Title: Where
Author: Kit Reed
Publisher: Tom Doherty Associates
Publication Date: 12-May-2015
In a coastal town on the Outer Carolina Banks, David Ribault and Merrill Poulnot are trying to revive their stale relationship and commit to marriage, and a slick developer claiming to be related to a historic town hero, Rawson Steele, has come to town and is buying up property. Steele makes a romantic advance on Merrill and an unusual 5 a.m appointment outside of town with David. But Steele is a no-show, and at the time of the appointment everyone in the town disappears, removed entirely from our space and time to a featureless isolated village--including Merrill and her young son. David searches desperately but all seems lost for Steele is in the other village with Merrill.
Ad blocker interference detected!
Wikia is a free-to-use site that makes money from advertising. We have a modified experience for viewers using ad blockers

Wikia is not accessible if you've made further modifications. Remove the custom ad blocker rule(s) and the page will load as expected.