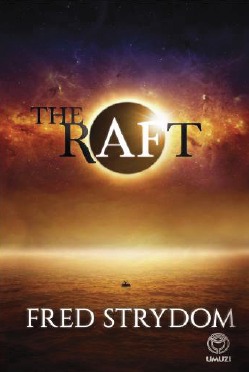 Title:
The Raft
Author: Fred Strydom
Publisher: Umuzi
Publication Date: April 2015 in South Africa
"The day every person on earth lost his and her memory was not a day at all. In people's minds there was no actual event … and thus it could be followed by no period of shock or mourning. There could be no catharsis. Everyone was simply reset to zero."
On day zero, humankind collectively lost its memory. The collapse of civilisation was as instantaneous as it was inevitable. For a man named Kayle Jenner, confined by a regime to a commune on a remote beach, all that remains is the vague and haunting vision of a son … That, and a wooden raft.
It is a raft that will set Kayle on a journey across a broken world to find his son.Braving a landscape of elusive encounters, a maze of other people's dreams, and muddled memories, Kayle will discover more than just his lost past. He will discover the truth behind Day Zero – a truth that makes both fools and gods of men.
Ad blocker interference detected!
Wikia is a free-to-use site that makes money from advertising. We have a modified experience for viewers using ad blockers

Wikia is not accessible if you've made further modifications. Remove the custom ad blocker rule(s) and the page will load as expected.