The Oven, by Sophie Goldstein.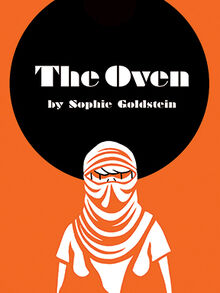 Publisher: AdHouse
80-page graphic novel.
"Ozone depletion and dwindling resources have driven the human race into domed cities where population controls are strictly enforced. When a young couple goes looking for an anti-government paradise in the desert they may have found more than they bargained for."
Ad blocker interference detected!
Wikia is a free-to-use site that makes money from advertising. We have a modified experience for viewers using ad blockers

Wikia is not accessible if you've made further modifications. Remove the custom ad blocker rule(s) and the page will load as expected.