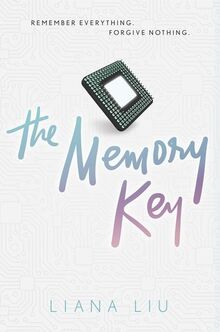 Title: The Memory Key
Author: Liana Liu
Publisher: HarperTeen
Publication Date: March 3rd 2015
Lora Mint is determined not to forget.
Though her mother's been dead for five years, Lora struggles to remember every detail about her—most importantly, the specific events that occurred the night she sped off in her car, never to return.
But in a world ravaged by Vergets disease, a viral form of Alzheimer's, that isn't easy. Usually Lora is aided by her memory key, a standard-issue chip embedded in her brain that preserves memories just the way a human brain would. Then a minor accident damages Lora's key, and her memories go haywire. Suddenly Lora remembers a moment from the night of her mother's disappearance that indicates her death was no accident. Can she trust these formerly forgotten memories? Or is her ability to remember every painful part of her past driving her slowly mad—burying the truth forever?
Ad blocker interference detected!
Wikia is a free-to-use site that makes money from advertising. We have a modified experience for viewers using ad blockers

Wikia is not accessible if you've made further modifications. Remove the custom ad blocker rule(s) and the page will load as expected.