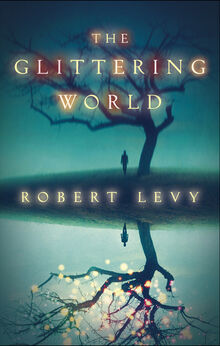 Title: The Glittering World
Author: Robert Levy
Publisher: Gallery Books
Publication Date: February 10, 2015
When up-and-coming chef Michael "Blue" Whitley returns with three friends to the remote Canadian community of his birth, it appears to be the perfect getaway from New York. He soon discovers, however, that everything he thought he knew about himself is a carefully orchestrated lie. Though he had no recollection of the event, as a young boy Blue and another child went missing for weeks in the idyllic, mysterious woods of Starling Cove. Soon thereafter, his mother suddenly fled with him to America, their homeland left behind.
But then Blue begins to remember. And once the shocking truth starts bleeding back into his life, his closest friends—Elisa, his former partner in crime; her stalwart husband, Jason; and Gabe, Blue's young and admiring co-worker—must unravel the secrets of Starling Cove and the artists' colony it once harbored. All four will face their troubled pasts, their most private demons, and a mysterious race of beings that inhabits the land, spoken of by the locals only as the Other Kind…
Ad blocker interference detected!
Wikia is a free-to-use site that makes money from advertising. We have a modified experience for viewers using ad blockers

Wikia is not accessible if you've made further modifications. Remove the custom ad blocker rule(s) and the page will load as expected.