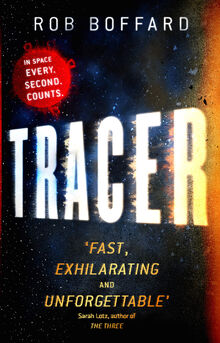 Title: TRACER
Author: Rob Boffard
Publisher: Orbit
Publication Date: July 16th, 2015
A huge space station orbits the Earth, holding the last of humanity. It's broken, rusted, falling apart. We've wrecked our planet, and now we have to live with the consequences: a new home that's dirty, overcrowded and inescapable.
What's more, there's a madman hiding on the station. He's about to unleash chaos. And when he does, there'll be nowhere left to run.
In space, every second counts. Who said nobody could hear you scream?
Ad blocker interference detected!
Wikia is a free-to-use site that makes money from advertising. We have a modified experience for viewers using ad blockers

Wikia is not accessible if you've made further modifications. Remove the custom ad blocker rule(s) and the page will load as expected.