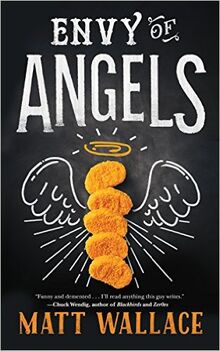 Title: Envy of Angels (Sin du Jour #1)
Author: Matt Wallace
Publisher: Tor.com
Publication Date: October 20, 2015
In New York, eating out can be hell.

Everyone loves a well-catered event, and the supernatural community is no different, but where do demons go to satisfy their culinary cravings?

Welcome to Sin du Jour—where devils on horseback are the clients, not the dish.
Ad blocker interference detected!
Wikia is a free-to-use site that makes money from advertising. We have a modified experience for viewers using ad blockers

Wikia is not accessible if you've made further modifications. Remove the custom ad blocker rule(s) and the page will load as expected.