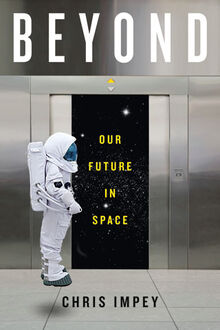 Beyond: Our Future in Space by Chris Impey, published by W.W.Norton in April 2015.
Impey's history of the space race and speculations about its future includes references to SF writers throughout. The non-fiction book also features an original SF short story by the author, fragments of which introduce each section. See reviews in The New York Times, Times Higher Education, NPR, and The Wall Street Journal.
Ad blocker interference detected!
Wikia is a free-to-use site that makes money from advertising. We have a modified experience for viewers using ad blockers

Wikia is not accessible if you've made further modifications. Remove the custom ad blocker rule(s) and the page will load as expected.